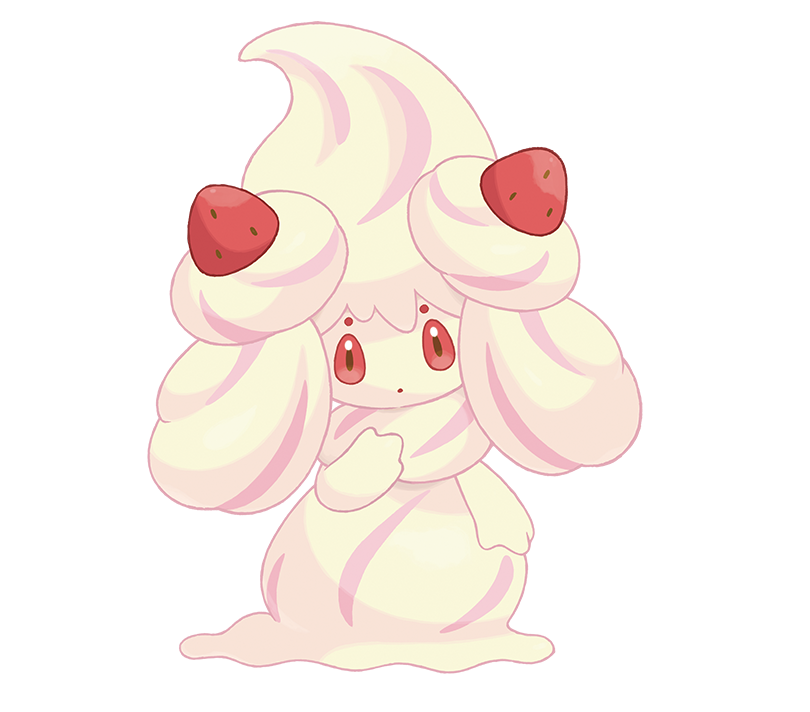 Cream Pokémon
Fairy
0.3 m
0.5 kg
Sweet Veil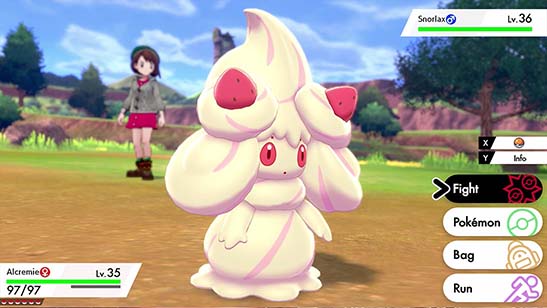 An idol to all pastry chefs
Alcremie can produce whipped cream, which becomes richer the happier Alcremie is feeling. Desserts made using this cream are invariably delicious, so many pastry chefs strive to have an Alcremie as their partner.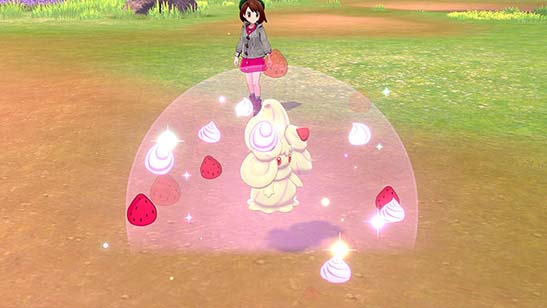 Its cream has a soothing effect
When attacked by an opponent, Alcremie will throw sweet-scented cream to distract them or temporarily blind them, giving itself time to escape. The cream it uses for this purpose has an incredibly powerful soothing effect, and any opponent that tries to eat the cream will rapidly lose the will to battle.