Battles with wild Pokémon
In tall grass or caves, wild Pokémon can jump out at you. Battles with wild Pokémon will occur when you run into Pokémon that you can see wandering around. Some Pokémon will pursue you once they see you, while others will run away.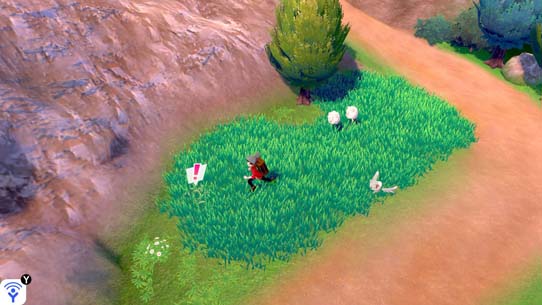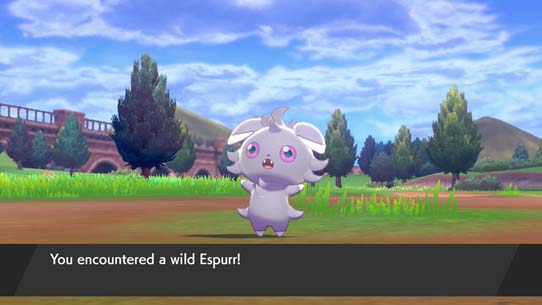 Also, the ! mark that will appear above tall grass also seems to be an indicator of wild Pokémon hiding there!
Pokémon have Abilities
Each Pokémon has an Ability, which can have certain effects during battle, while out exploring, or both. And of course, Pokémon Sword and Pokémon Shield have some brand-new Abilities to introduce!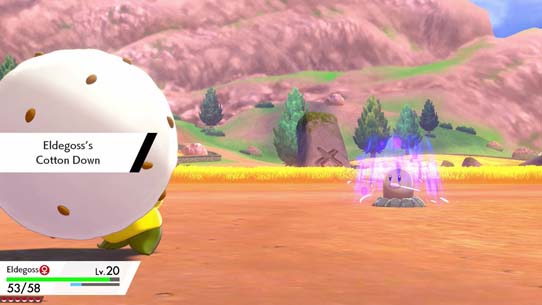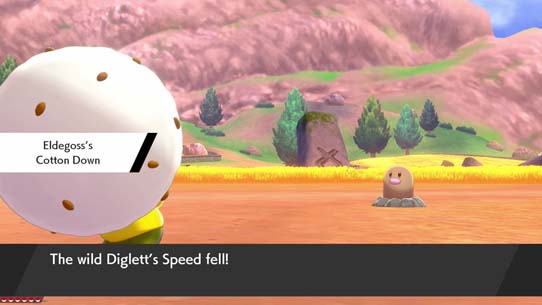 Cotton Down, the Ability of Gossifleur and Eldegoss, is one of these new Abilities. When a Pokémon with this Ability is hit by an attack, it will send out cotton fluff that will lower the Speed stat of other Pokémon!