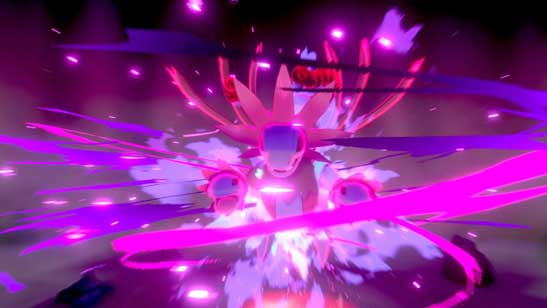 Wild Dynamax Pokémon that you encounter in Max Raid Battles won't just use regular moves—they also use Max Moves!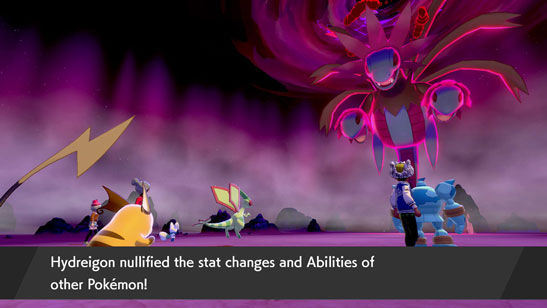 Some Dynamax Pokémon will neutralize the Abilities of each player's Pokémon or completely reset stat changes before attacking.
Some wild Dynamax Pokémon will create a mysterious barrier that prevents almost all damage. In order to properly inflict damage on Pokémon protected this way, you'll need to break down the barrier by attacking it a certain number of times.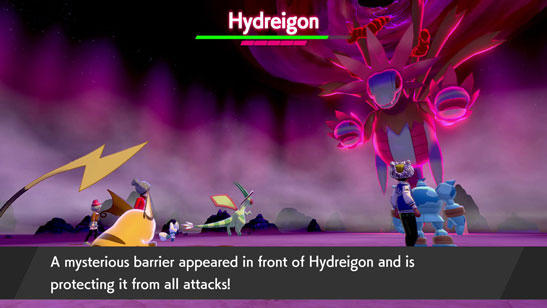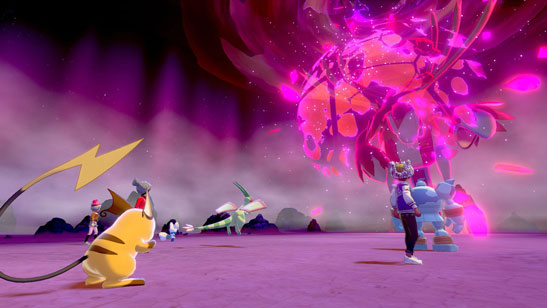 Even if your Pokémon is knocked out in Max Raid Battles, you'll still be able to cheer on other players! Cheering your team on might help turn things around!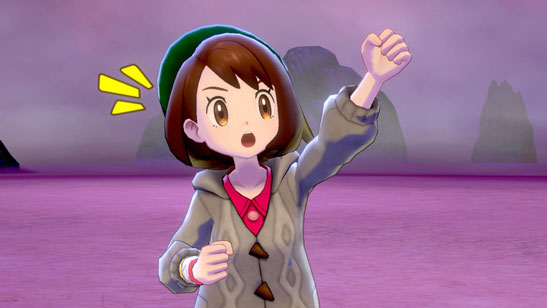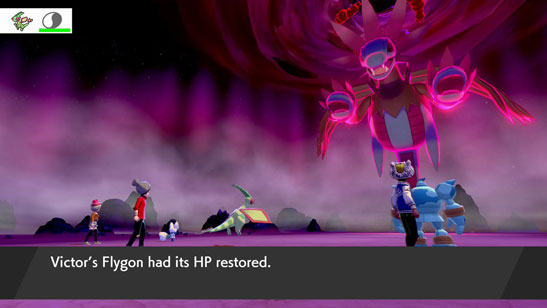 Defeat a Dynamax Pokémon for a chance to catch it!
If you manage to defeat a Dynamax Pokémon in a Max Raid Battle, you'll get a chance to catch it for your team. Each participant in the battle will be able to throw one Poké Ball in an attempt to catch the Dynamax Pokémon. Victories in Max Raid Battles can reward you with many useful items, too!