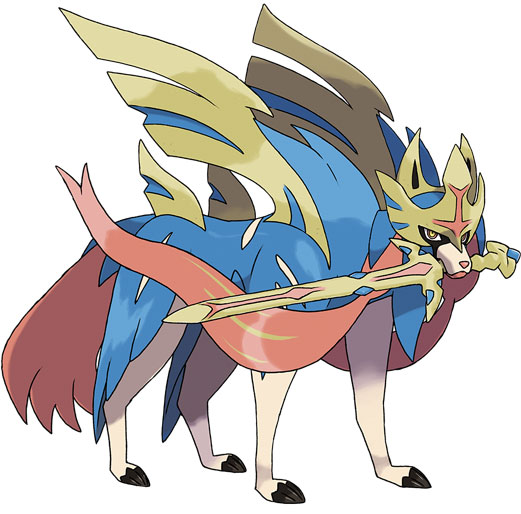 Its shining blade can cut through anything.
Zacian
Zacian attacks so gracefully that its movements can even captivate its opponents. It holds what appears to be a sword in its mouth.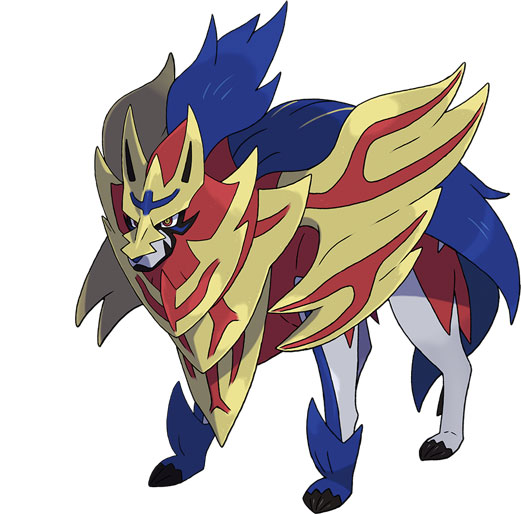 Its gleaming shield can turn back any attack.
Zamazenta
Zamazenta's regal and majestic movements overwhelm any opponents that dare face it. Its body is covered in what seems to be a shield.