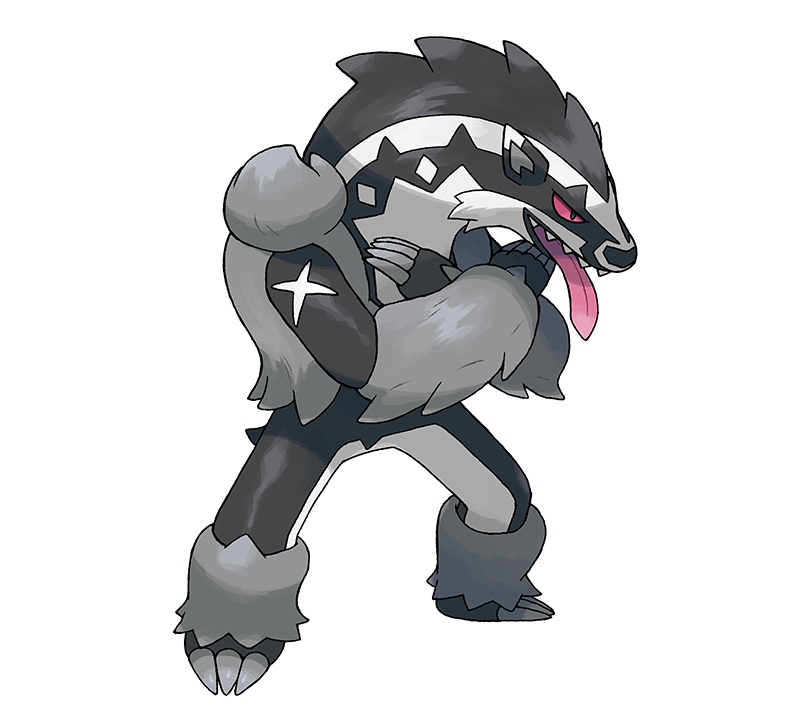 Blocking Pokémon
Dark/Normal
1.6 m
46.0 kg
Reckless/Guts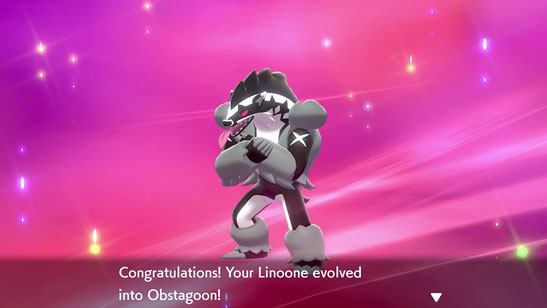 Evolution spurred on by a harsh environment
The Linoone of the Galar region live in harsh conditions compared to those found in other regions, with fierce competition against others of their species. Their survival instincts have been honed as a result, leading to their Evolution into Obstagoon.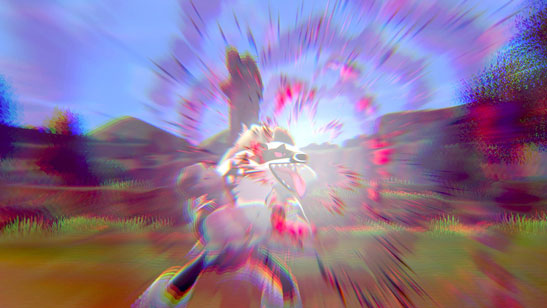 It uses Obstruct before counterattacking
Though Obstagoon is extremely combative, it seems that it doesn't often launch the first attack. It will taunt an opponent, goading it into attacking. When it does, Obstagoon will cross its arms and meet the oncoming attack with its Obstruct move.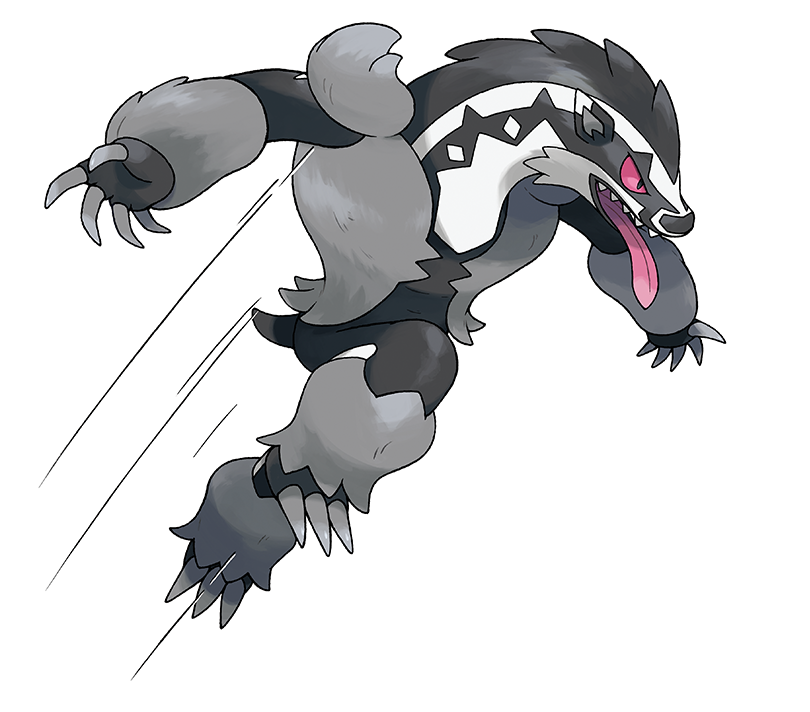 Obstagoon is especially skilled at throwing its opponents off guard and counterattacking with its sharp claws.