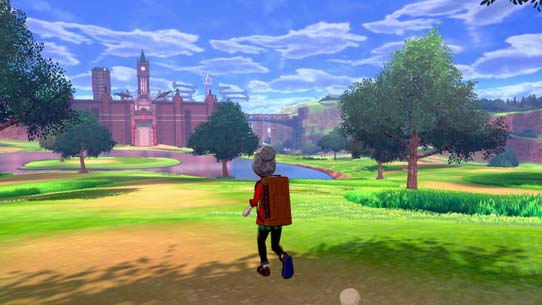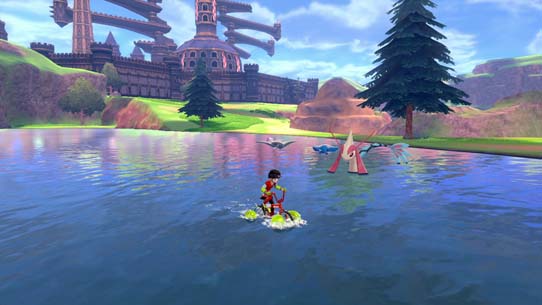 The Wild Area can be reached through various towns and cities, and it contains untamed wilderness!
The powerful Pokémon that inhabit the Wild Area
In the Wild Area, there is a chance that you'll run into powerful wild Pokémon! These Pokémon are constantly on their guard—in fact, you won't even be able to throw a Poké Ball at them when first starting your adventure.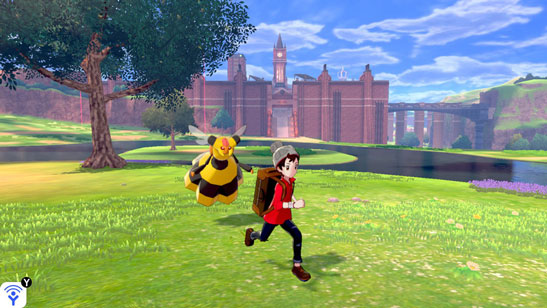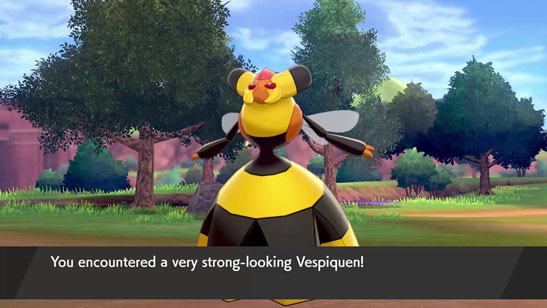 New weather in the Wild Area
The weather in the Wild Area can change depending on where you are or what time of day it is. You'll see sunshine and rain, and might even run into more uncommon weather patterns such as thunderstorms. You'll find different Pokémon depending on the weather!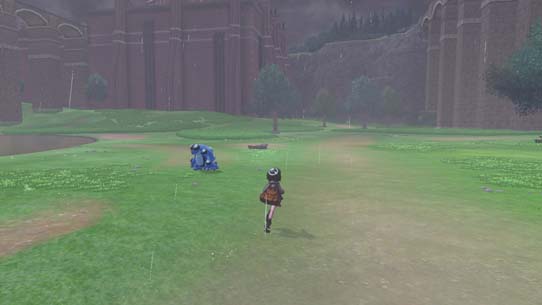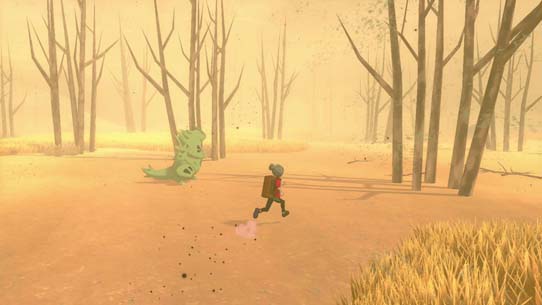 It seems the Pokémon you'll run into will change depending on things like the weather or location.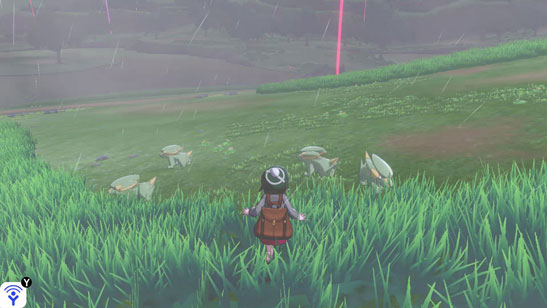 You'll find plenty of Electric-type Pokémon during thunderstorms!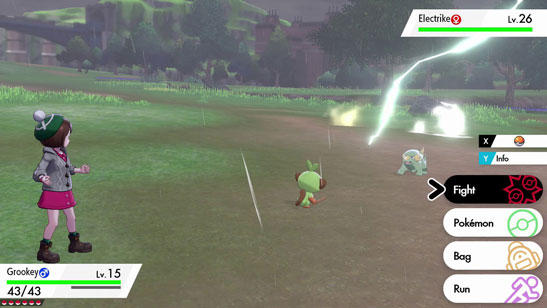 When you enter battle during a thunderstorm, the battlefield will have the effects of both the rain weather condition and Electric Terrain, increasing the power of Water- and Electric-type moves!
Have a look around the Wild Area
While in the Wild Area, you'll be able to control the camera in order to explore the vast space around you and search for Pokémon and items.