Look for Pokémon Dens
The Wild Area is full of what are known as Pokémon Dens. Sometimes, you'll come across a Pokémon Den that is releasing a red pillar of light. Dynamax Pokémon of different species and varying strength are hiding in them, and you'll be able to attempt a Max Raid Battle by investigating these dens. Whenever you see a red pillar of light, just walk up to the Pokémon Den and interact with it to start an encounter with a Dynamax Pokémon in a Max Raid Battle.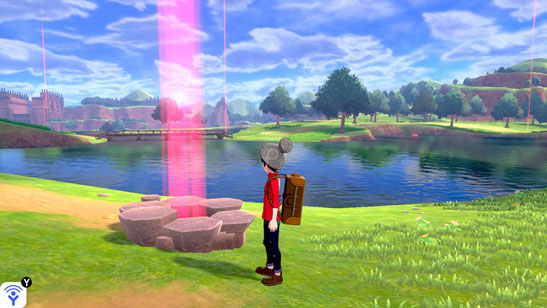 Dynamax Pokémon are hiding in Pokémon Dens that are releasing a red pillar of light.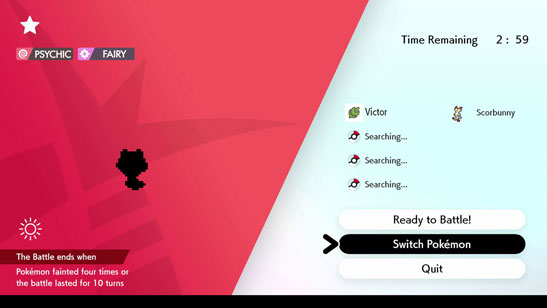 You'll be able to choose one Pokémon from your party or from your Pokémon Boxes to participate in the battle.
How to participate in a Max Raid Battle
In Pokémon Sword and Pokémon Shield, there is a feature called Y-Comm. With it, you can do things like trade Pokémon and have Link Battles via the internet or local communication.
If you see a stamp pop up while you're on your adventure, it might be a sign that another player is looking for somebody to connect with! You'll see a stamp when someone is looking for participants for a Max Raid Battle, too, so check the stamp on the Y-Comm screen to join in!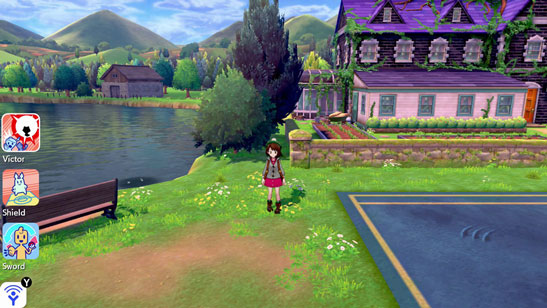 Stamps can appear on the left side of your screen while you are on your adventure.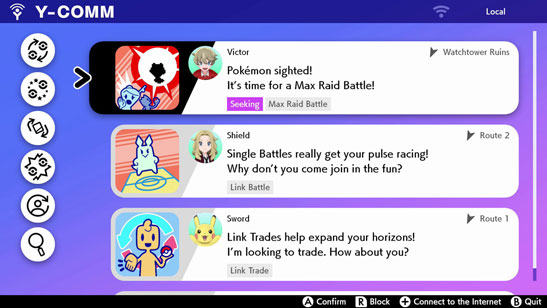 Select the stamp with a Pokémon's silhouette on it to join the Max Raid Battle.