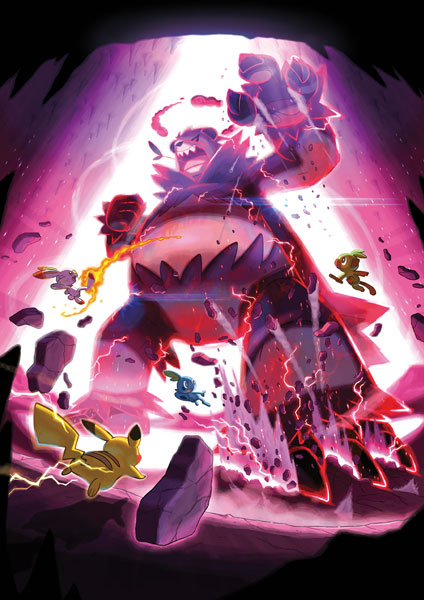 But don't get too confident. The wild Dynamax Pokémon will remain in their giant form for the entire battle and have other unique powers to boot. They won't go down easily!
Only one member of the group, consisting of you and your allies, can Dynamax a Pokémon during Max Raid Battles, so close teamwork is key. Additionally, some things you can do in the Wild Area, like Max Raid Battles, can become even more fun by connecting with other players.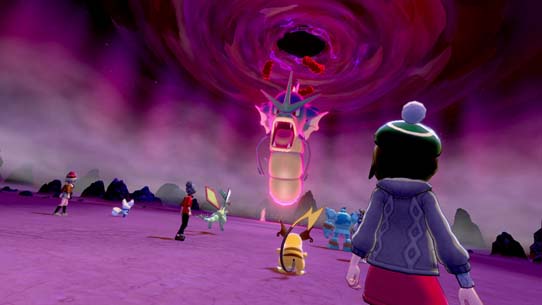 Face a wild Dynamax Pokémon together with friends!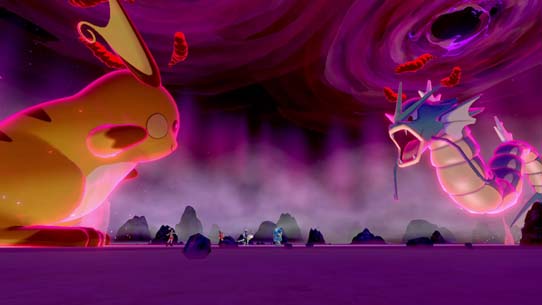 Only one Trainer out of your foursome can Dynamax their Pokémon and only once per battle.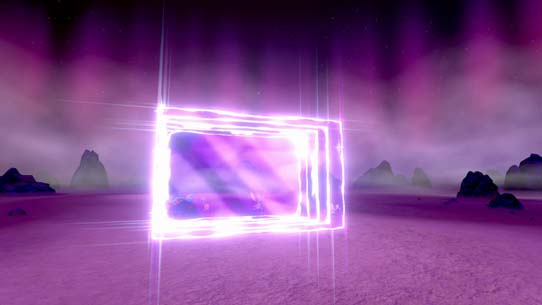 Cooperating with your allies is the key to victory.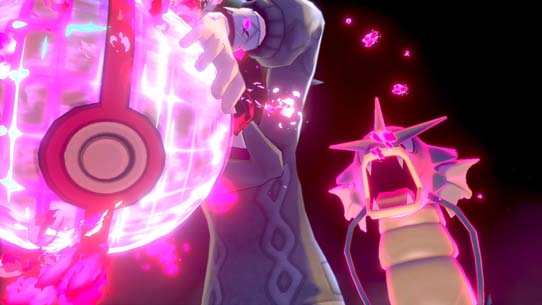 Even catching the Pokémon is super dynamic!
The wild Dynamax Pokémon you'll face in Max Raid Battles seem to vary based on where you are in the Wild Area or what the weather is like.
The weather in the Wild Area changes every day, so be ready to meet a variety of Pokémon each time you visit. Also, it seems that some Pokémon can only be caught in Max Raid Battles!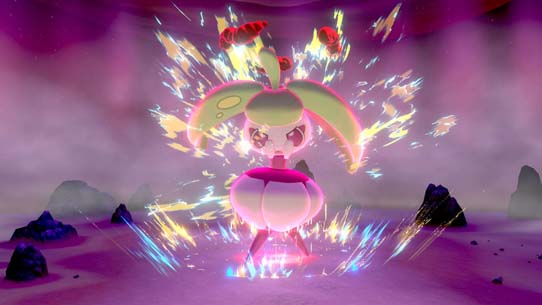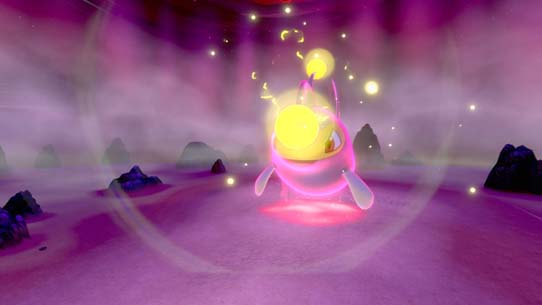 For example, you can face Steenee when it's sunny and Lanturn when it's raining!
Team up with all sorts of people as you face all sorts of Dynamax Pokémon!
You can join up with people near you to participate in Max Raid Battles, but you can also connect to Pokémon Trainers around the world via the internet and face Dynamax Pokémon together with them!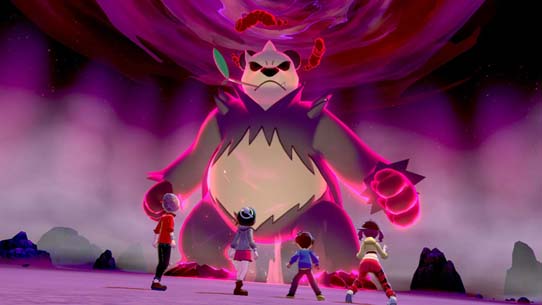 NOTE: If three other Trainers aren't available to participate in Max Raid Battles, support Trainers will automatically be added to your side to help you battle the wild Dynamax Pokémon.
NOTE: Enrollment in the Nintendo Switch Online (paid) service is required for online gameplay.