Dynamaxing and Max Moves
The Dynamax phenomenon not only makes Pokémon huge—it can also give them a boost in power. Dynamaxing your Pokémon can sway the course of a battle! The Max Moves that only Dynamax Pokémon can use aren't just powerful, either. They all have impressive additional effects!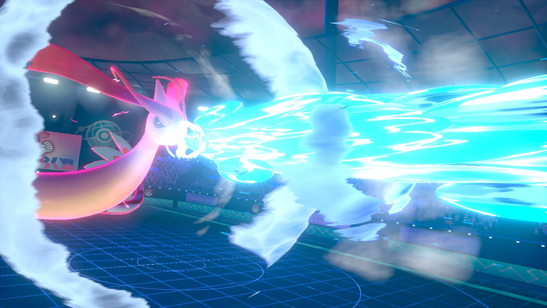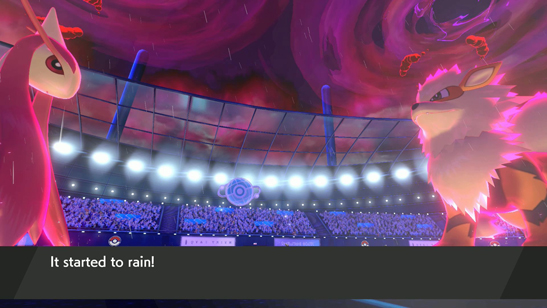 The Water-type Max Move Max Geyser will trigger the rain weather condition!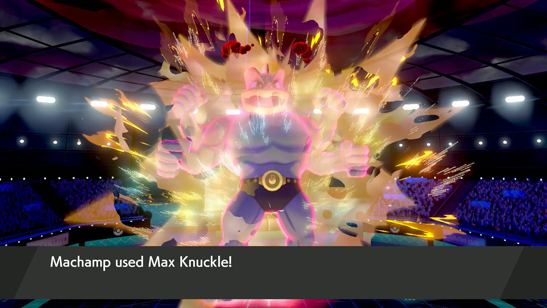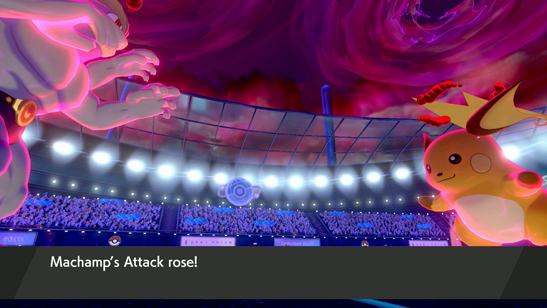 The Fighting-type Max Move Max Knuckle will increase the Attack of all allied Pokémon, as well as the user!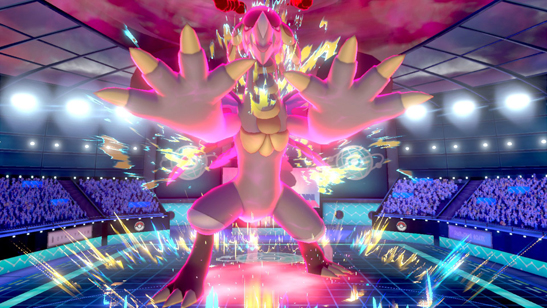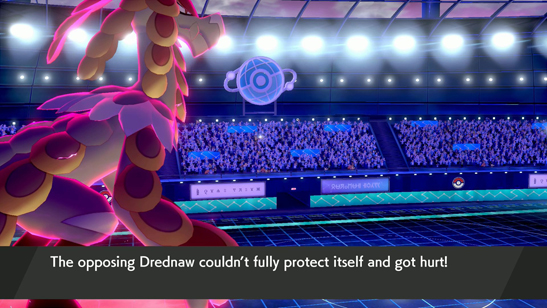 Even if an opponent uses a move like Protect, a Max Move will still blast through it and deal some damage!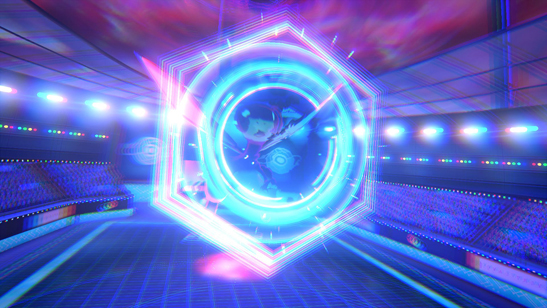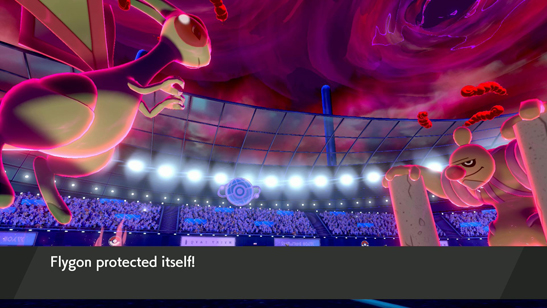 All status moves used by a Dynamax Pokémon become Max Guard, which can even protect against other Max Moves.
Dynamaxing and held items
In Pokémon Sword and Pokémon Shield, you'll be able to Dynamax any Pokémon from the Galar region so long as you have the Dynamax Band. There's no need to have the Pokémon hold a special item. This means that you can choose which one of your Pokémon to Dynamax depending on what's happening in the battle. You could even have your Pokémon hold items that boost their offenses so they can unleash Max Moves that are even more powerful!
New Abilities will be appearing in Pokémon Sword and Pokémon Shield
Many new Abilities have been discovered in Pokémon Sword and Pokémon Shield! The Ability of Galarian Weezing, Neutralizing Gas, is one such Ability! This Ability neutralizes the ongoing effects of other Pokémon's Abilities and even prevents Abilities from being triggered!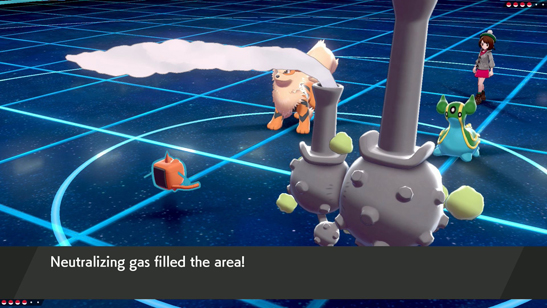 Galarian Weezing will fill the area with Neutralizing Gas when it enters the battlefield!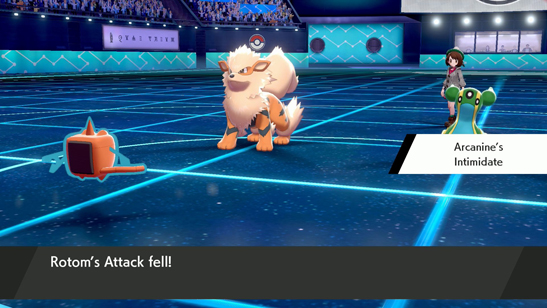 Once the Pokémon with Neutralizing Gas leaves the battlefield, the Abilities of the other Pokémon will be activated again.
Here are two new items: Room Service and Eject Pack
There are new items available in Pokémon Sword and Pokémon Shield that will broaden the strategies you can use in Pokémon battles! These include items that can combo with specific moves to give you an edge in battles, like Room Service and Eject Pack.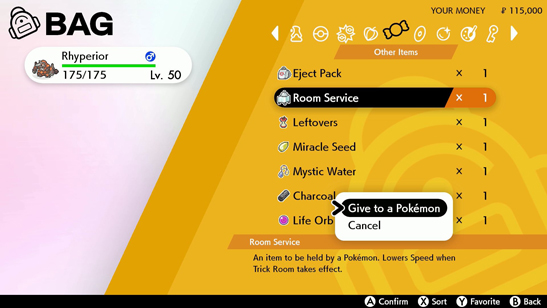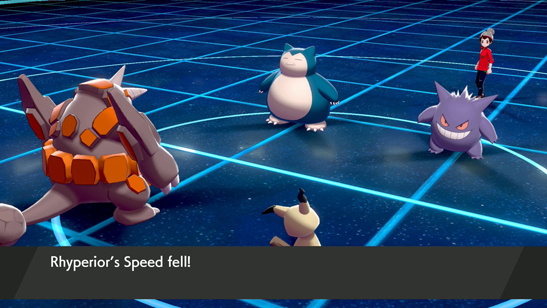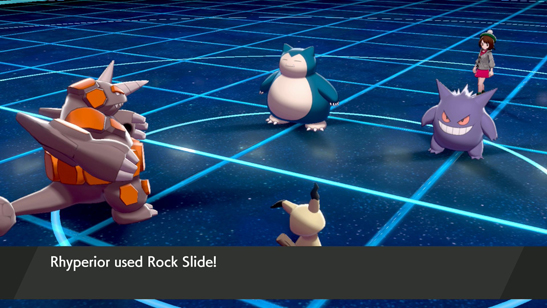 When held by a Pokémon, Room Service will lower the holder's Speed when the move Trick Room is successfully used.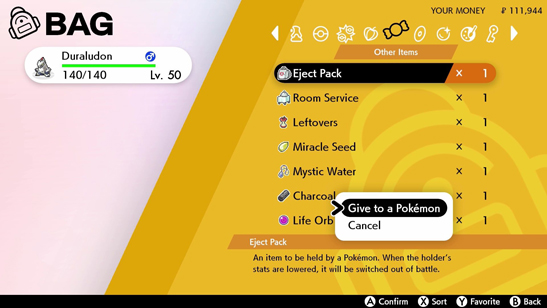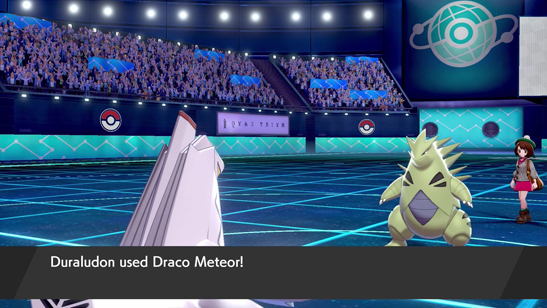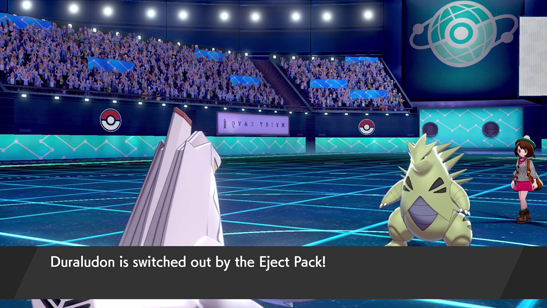 When a Pokémon holding Eject Pack has any of its stats lowered, it will immediately switch out so you can send in another Pokémon from your team!