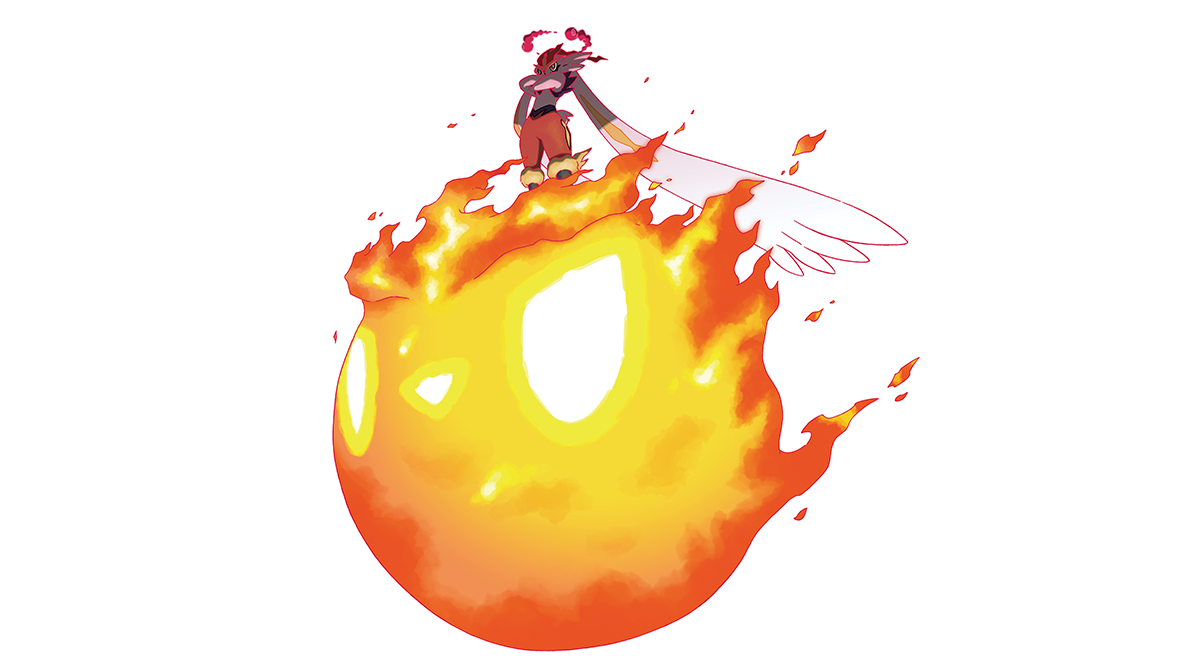 Striker Pokémon
Fire
27+ m
???.? kg
Blaze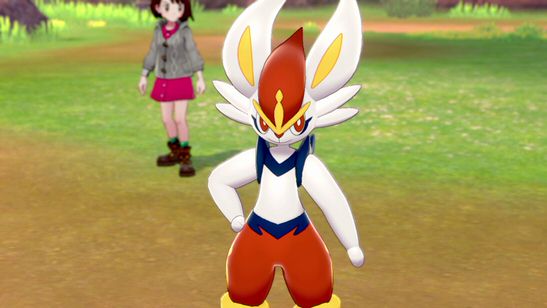 A gigantic Pyro Ball
The burning ball at Cinderace's feet has grown to massive proportions thanks to Gigantamax energy. If Gigantamax Cinderace kicks the ball using its well-honed techniques, its fighting spirit will possess the ball and cause the ball to pursue opponents as if it had a mind of its own.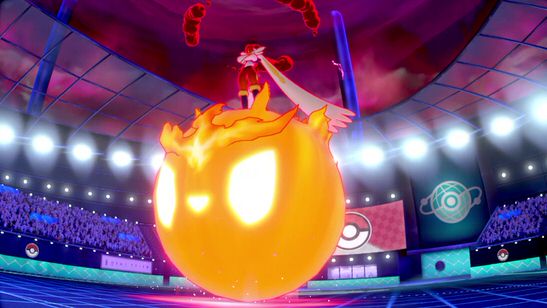 Outstanding leg strength
Gigantamax Cinderace boasts incredible leg strength—in fact, its legs are said to rank among the strongest of all Pokémon! Even without its gigantic Pyro Ball, it can deliver powerful kicking moves that overwhelm other Dynamax Pokémon.
G-Max Move, G-Max Fireball
Fire-type attacks used by Gigantamax Cinderace will change to G-Max Fireball.
G-Max Fireball is an extremely powerful move where Cinderace will use its strong legs to kick a gigantic fireball at the opponent, causing an explosion when the fireball hits! This move is more powerful than other Max Moves and can also ignore any effects of the target's Ability.