We've begun distribution of an update for Pokémon Sword and Pokémon Shield players that will allow you to experience a small slice of the Expansion Pass's new content! Once you've received the update, head to Wedgehurst Station. There, you'll meet a Trainer who will appear in the Expansion Pass content. In Pokémon Sword, you'll encounter Klara, while in Pokémon Shield, you'll run into Avery. It's a little taste of the story awaiting you in The Isle of Armor! You can even add a Galarian Slowpoke to your team!
Take note, because it doesn't matter whether you've purchased the Expansion Pass or not—anyone who's playing Pokémon Sword or Pokémon Shield will be able to experience the beginning of the Expansion Pass's story, so go check out Wedgehurst Station!
Note: To enjoy the above feature, you'll need to connect to the internet at least once. Head to Wedgehurst Station once you've updated Pokémon Sword or Pokémon Shield to the latest version.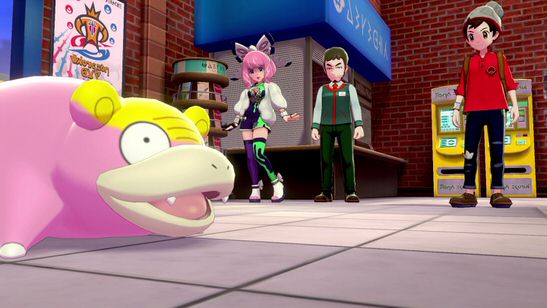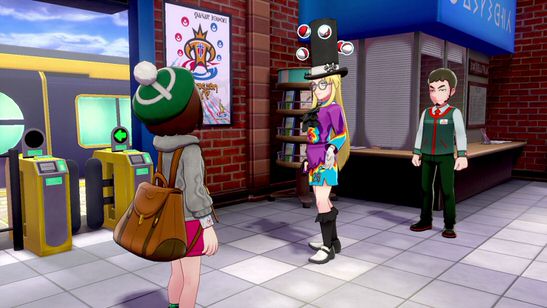 Special purchase bonus
If you purchase the Expansion Pass, you'll be able to receive a Pikachu Uniform and an Eevee Uniform as a special purchase bonus. You'll be able to wear these outfits in the expansions, of course, but also in Pokémon Sword and Pokémon Shield! Until The Isle of Armor's release, it might not be a bad idea to complete your adventures in the Galar region decked out in your new outfit!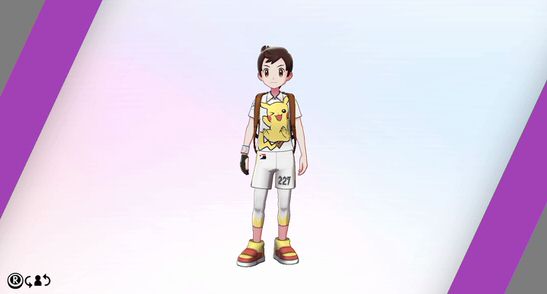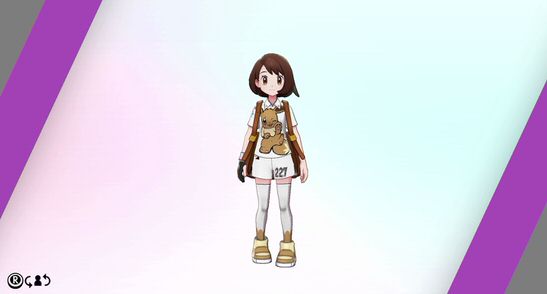 Use these steps, along with your code, to receive a Pikachu Uniform and an Eevee Uniform.
Launch your Pokémon Sword or Pokémon Shield game.
Select Mystery Gift on the X menu.
Select Get a Mystery Gift.
Select Get with Code/Password to connect to the internet.*
Enter your code.
Watch as the gift arrives in your game.
Be sure to save your game.
*Wireless broadband internet access required for online features. For more information, go to support.nintendo.com. See participating retailers for details. Server maintenance is scheduled to take place throughout the year. Code redemptions will not be possible during these times. Visit Pokemon.com for more information. One code per person; this code is not for resale. Games and system sold separately. Content distribution may be offered via online services at a future date. Gifts may become unavailable after a certain amount of time has passed since the release of Pokémon Sword and Pokémon Shield.
Upon purchase of the Expansion Pass, an email with your codes will be sent to the email address registered to your Nintendo Account. From the in-game menu, go to Mystery Gift, select Get with Code/Password, and then enter your codes.
If you didn't receive the email, or if you accidentally deleted it, please log in to the Nintendo Account with which you purchased the Expansion Pass using a personal computer or smart device. You will be able to check the codes in the usage records found in the shop menu.
The Mystery Gift menu option will appear in your game after you visit your first Pokémon Center. (This occurs after about one hour of gameplay, though individual gameplay time may vary.)
A Nintendo Switch Online membership (paid) is not required.
You will get one code for the Pikachu Uniform and one code for the Eevee Uniform. Each can only be redeemed in a single save file. You won't be able to use these codes to claim the same outfit in multiple save files.